By Howard Stutz, The Nevada Independent, July 28th, 2023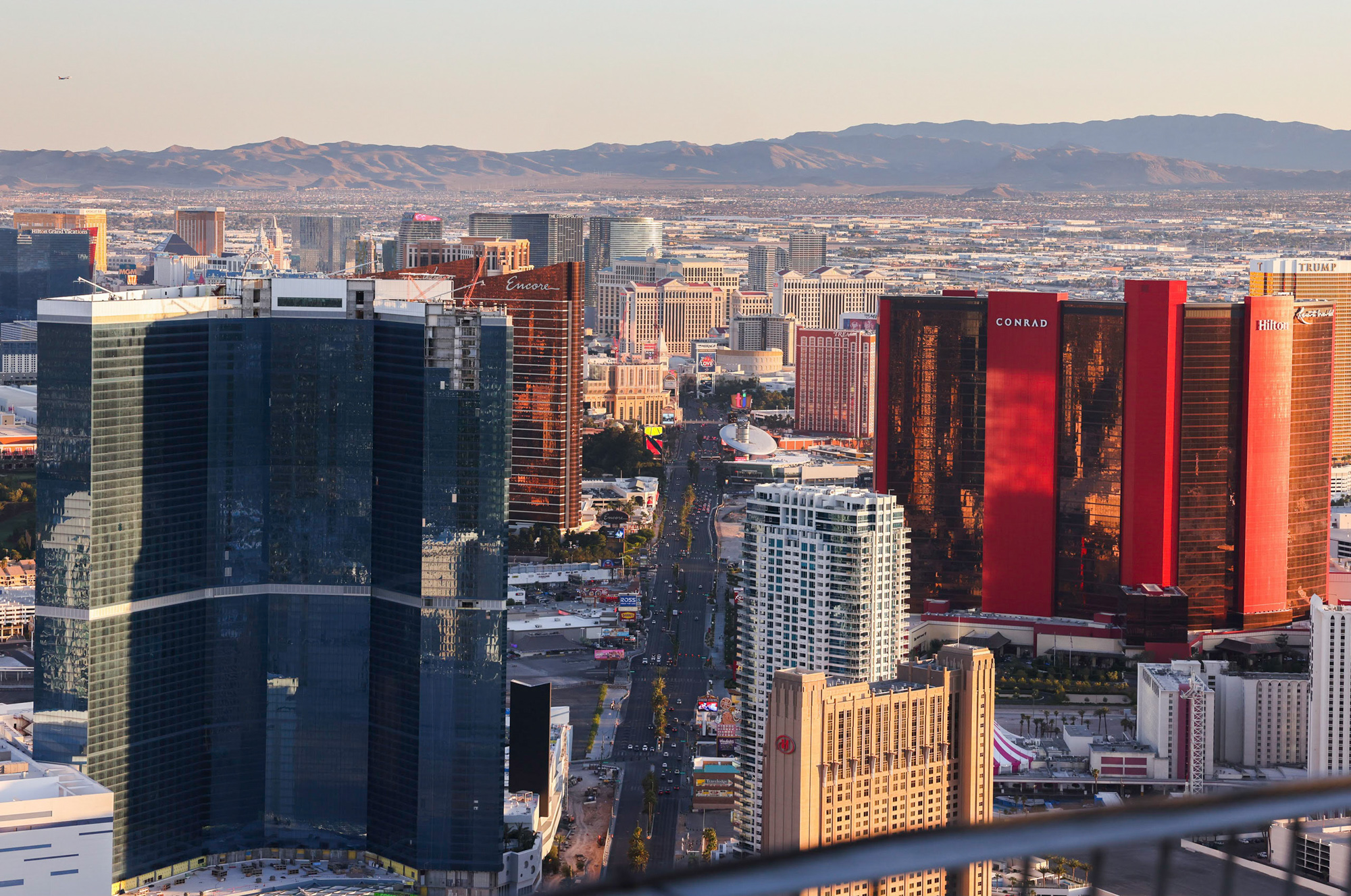 Nevada's casino industry knew there would be months like June.
Casinos produced more than $1.24 billion during the month — the 10th-highest total in state history. However, June's revenue total was a decline of 2.4 percent compared to a year ago.
The Gaming Control Board, which released the June revenue numbers Friday, had predicted last month that the state casino industry was facing challenging year-over-year monthly comparisons, given the number of all-time monthly revenue highs the gaming industry produced in 2022.
Nevada casinos have recorded year-over-year revenue decreases in three out of the last four months, although June saw the state record its 28th consecutive month of more than $1 billion in gaming revenue.
Las Vegas Strip casinos fared no differently. Gaming revenue of $727.3 million was a 1 percent decline from 2022, primarily driven by a 29 percent decline in baccarat revenue. Control board senior economic analyst Michael Lawton said Strip gaming revenue without baccarat increased 5.7 percent in the month.
Lawton said if the baccarat total was removed from the statewide number, gaming revenue would have increased by 1 percent.
Two markets in Clark County, the Boulder Strip (which includes Henderson) and downtown Las Vegas, reported double-digit gaming revenue declines.
However, several Northern Nevada casino markets continued a resurgence after severe winter weather issues depressed results in the first part of the year. Washoe County as a whole grew gaming revenue by 10 percent in June to $94.2 million, and Reno casino revenue was up 12.5 percent to $69 million.
Lawton said "soft comparisons" from a year ago helped boost totals while the weather was much improved given the unseasonal winter storms the region saw in the spring. Slot machine revenue was up 4 percent for the month in Washoe County while Reno slot revenue was up almost 14 percent with wagering on the game up 5.3 percent.
For the first six months of 2023, statewide gaming revenue is 3.6 percent ahead of last year's record $14.8 billion. Strip revenue is up 6.2 percent while downtown casinos are up 4.1 percent. Washoe County is down 1.6 percent and Reno casinos are down 2.6 percent.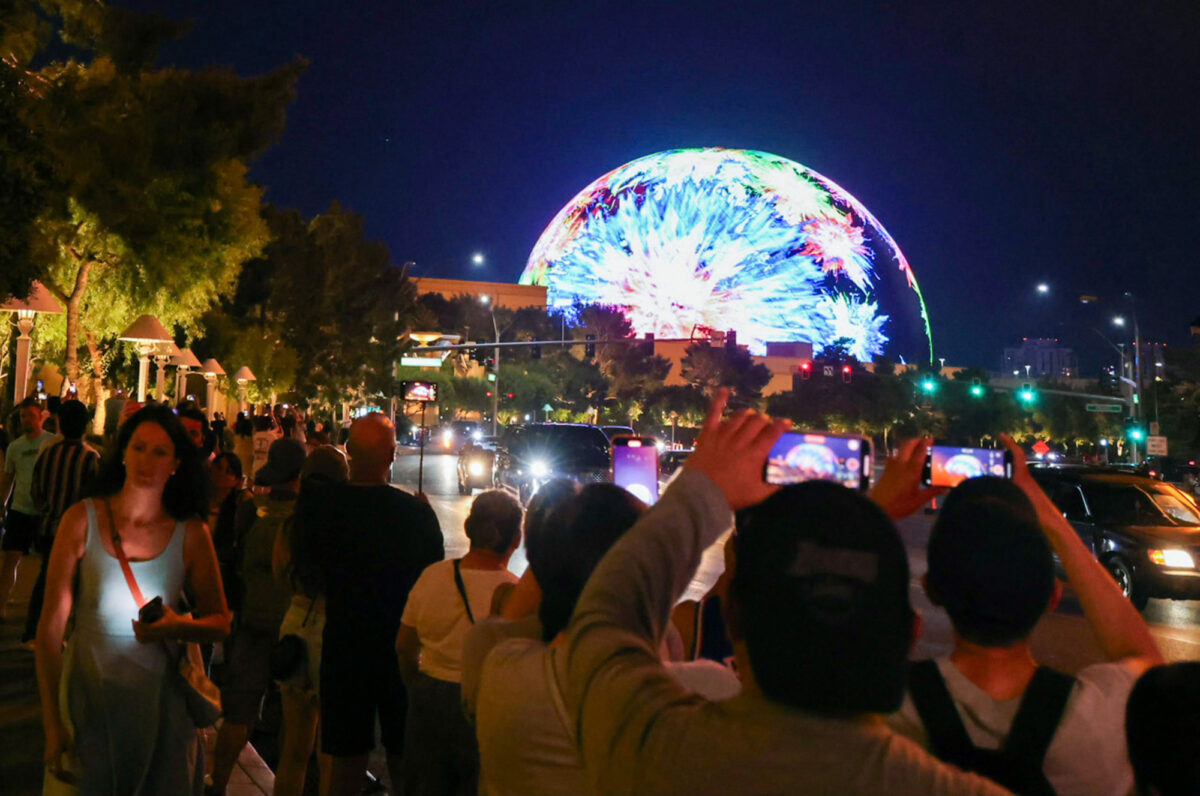 Las Vegas tourism jumps
Special events and performances helped draw more than 3.4 million visitors to Las Vegas in June, according to the Las Vegas Convention and Visitors Authority (LVCVA). The total visitation marked a 3.1 percent increase compared with the same month a year ago.
Over the first six months of 2023, more than 20.3 million visitors have come to Las Vegas, a 9.4 percent increase from 2022's total.
Allegiant Stadium hosted the CONCACAF Nations League soccer finals over a four-day period while headline performers, including country singers Garth Brooks and Carrie Underwood, had performances on the Strip. The LVCVA noted the Vegas Golden Knights Stanley Cup Championship run drew the hockey world to the Strip.
Hotel occupancy was at 85.5 percent during the month, including 90.2 percent on weekends. The average daily room rate was $165.21 a night, a 5.3 percent increase from June 2022. According to the LVCVA, the average daily room rate figure does not include resort fees or taxes.
"Overall, the June data was largely in line with expectations given the tough comparisons to a year ago," Truist Securities gaming analyst Barry Jonas wrote in a research note to investors.
Losing month for sportsbooks
Sports bettors had a significantly luckier month in June.
Nevada sportsbooks collected $9.5 million in revenue during the month, a decline of 60.1 percent compared to a year ago. The books held less than 2 percent of all wagers compared to a nearly 4.9 percent hold last June.
Sportsbook wagers totaled $479 million, which was down 2.3 percent from June 2022. Bets placed on mobile apps accounted for 67.4 percent of all wagers.
Through the first six months of 2023, sports wagers are down more than 8 percent. However, revenue is up 7 percent.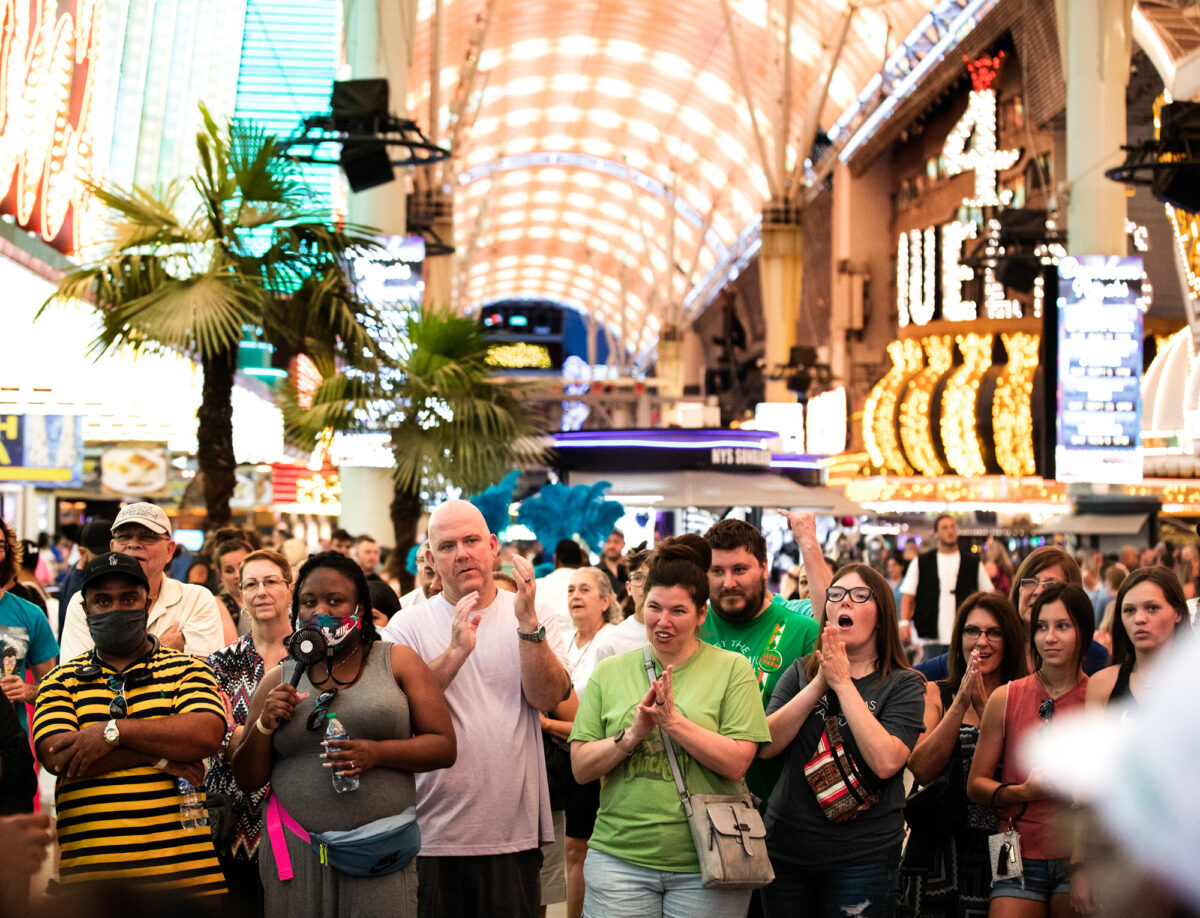 Fiscal 2023 results
The control board also released totals for Nevada's fiscal year, which covers the last six months of 2022 coupled with the first six months of 2023. The combined $15.1 billion was a 3.2 percent increase over the 2022 fiscal year.
A larger percentage of the increase came in the first six months of 2023, with gaming revenue 3.6 percent higher than the first six months of 2022. Gaming revenue in the first half of the fiscal year was up 2.9 percent.
Almost every market in the state showed year-over-year gains except five reporting areas. Reno was down less than 1 percent, while the Boulder Strip was the only market in Clark County that showed a gaming revenue decline in fiscal 2023, down 1.5 percent.
According to the control board, the average annual increase in gaming revenue in the last 10 fiscal years is 4.2 percent.
Strip casinos collected $8.5 billion in fiscal year 2023, an increase of 4.8 percent.
Reid Airport continues torrid pace
With half of 2023 in the books, Harry Reid International Airport's total passenger count is almost 16 percent ahead of 2022's record-setting 52.6 million travelers. Through June, the airport has seen more than 28.1 million passengers, compared to almost 24.3 million in the same period last year, according to a statement from the Clark County Department of Aviation.
Airport spokesman Joe Rajchel said major special events coming to Las Vegas in the fall, including the Formula 1 Las Vegas Grand Prix, could help push the facility to another record year.
June turned out to be a record total for the month with Reid Airport seeing 4.88 million passengers, a 4.1 percent increase from June 2022.
Southwest Airlines remained the airport's dominant carrier with 1.8 million passengers in June and more than 9.8 million in the first six months of the year, a 16.2 percent increase from 2022.
International travel continued to improve with Reid Airport seeing 280,687 foreign travelers arriving and departing passengers in June, a 12.4 percent increase from June 2022. For the six months of 2023, international travelers have topped 1.5 million, 48 percent more than a year ago.
Updated at 11:39 a.m. on 7/28/2023 with Las Vegas tourism results for June.
Updated at 12:15 p.m. on 7/28/2023 to clarify the average daily room rate.