By Patrick Blennerhassett, Las Vegas Review-Journal, June 15, 2023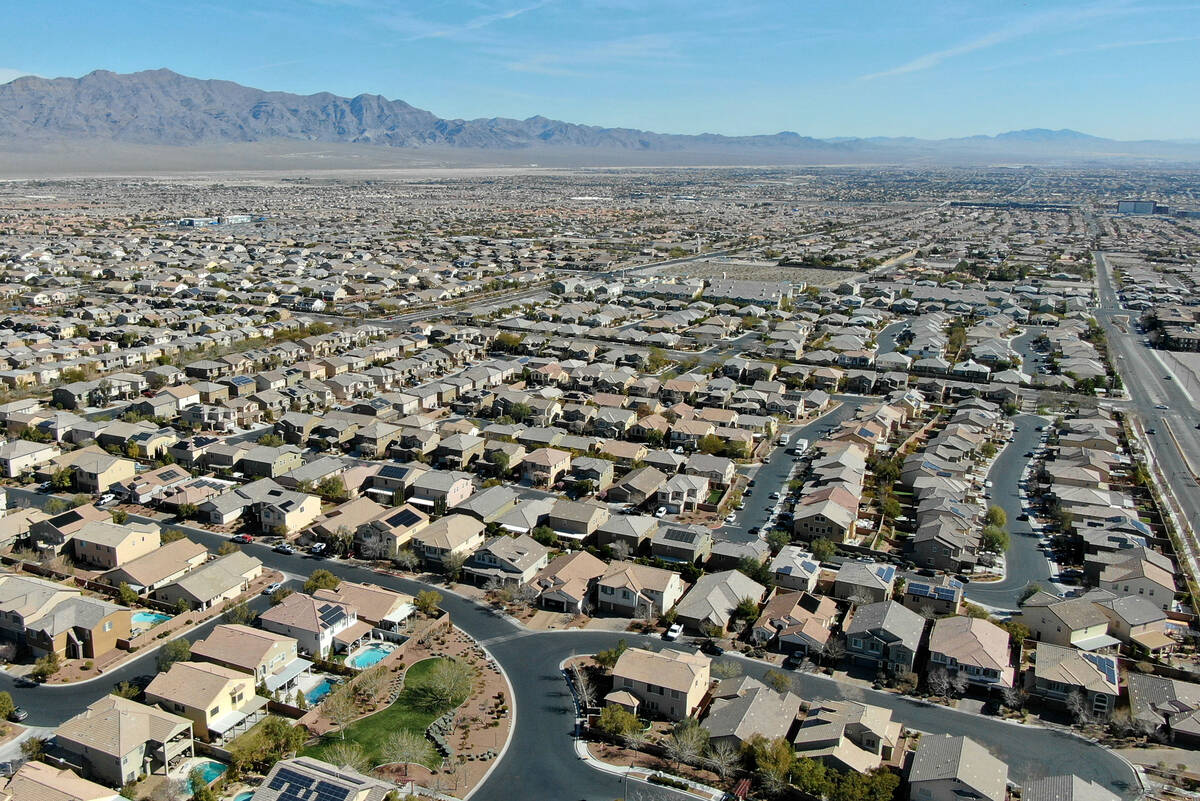 An aerial view of the Providence housing development near Knickerbocker Park in Las Vegas on Tuesday, February 23, 2021. Las Vegas and Reno ranked second and third, respectively, behind Austin, Texas, as the destinations of choice for San Francisco residents who chose to leave their city in 2022. (Las Vegas Review-Journal)
Las Vegas and Reno are still two of the top destinations for San Francisco residents who have chosen to leave their city.
According to a report from moveBuddha, a relocation tech company, Las Vegas and Reno ranked second and third, respectively, behind Austin, Texas, as the destinations of choice in 2022. Miami and Orlando, Florida, rounded out the top five.
The report, authored by Joe Robinson, noted the main reasons Bay Area Californians were moving to Nevada were largely related to geography and financial incentives.
"Las Vegas and Reno offer close-to-home variations on the same theme," said Robinson in the report. "Making a run for the border, Californians were able to reduce taxes, cast off high housing costs, and do business for less. They could also make it back more often for Giants' games."
The report noted that last year, for every 63 people who moved to San Francisco, 100 moved out of the Bay Area. According to a poll done by the San Francisco Chamber of Commerce, respondents listed crime as the No. 1 reason they have chosen to leave the area. The report also listed multiple other factors for people leaving, including a shift in workplace settings largely brought on by the pandemic.
"Remote work may be to blame," said Robinson in the report, "since it let workers walk away from their unaffordable homes, crime concerns, and sky-high taxes. When workers early in the pandemic weren't tied to their expensive apartments, they went looking for open spaces, cavernous rooms, and a cheaper cost of living."
Las Vegas has seen its share of California residents moving to the city, relocating temporarily or purchasing homes here to avoid higher costs in their home state. However recent data shows this exodus may be slowing down, and the investor boom in Las Vegas real estate has also cooled substantially.