By Jessica Hill, Las Vegas Review-Journal, July 28, 2023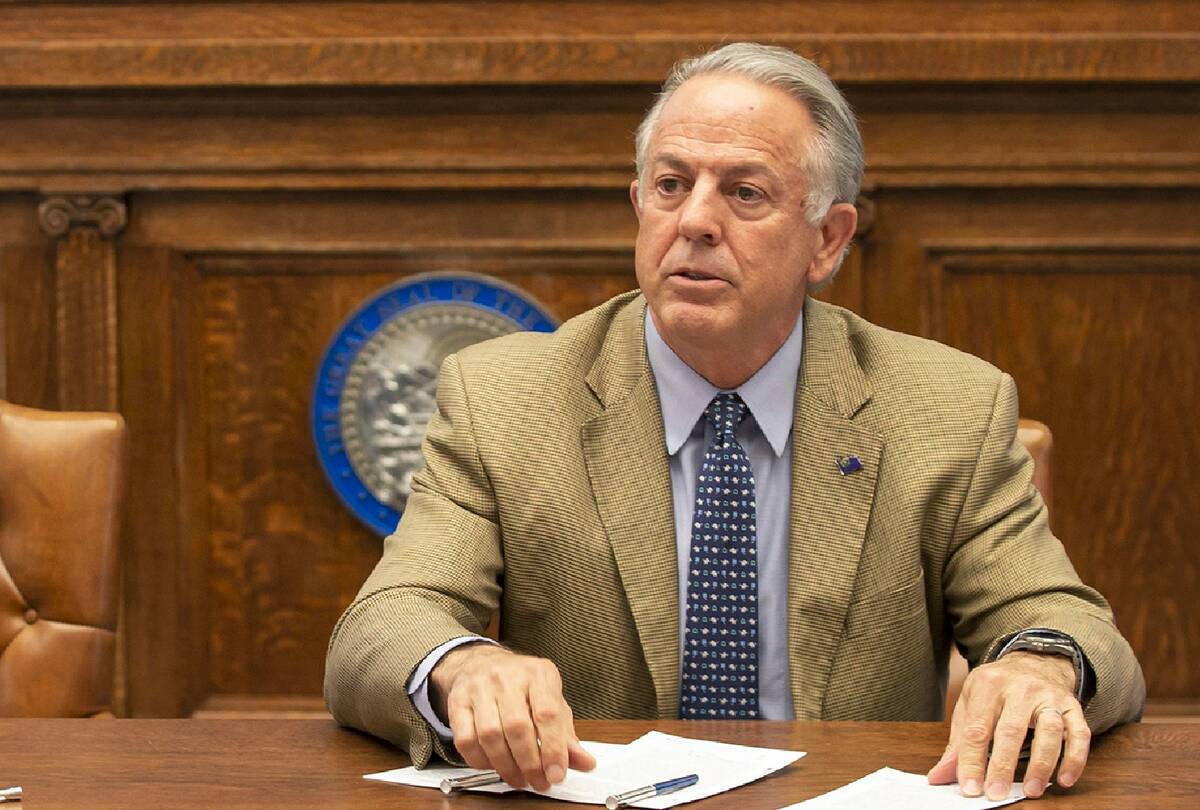 Gov. Joe Lombardo. (AP Photo/Tom R. Smedes)
Gov. Joe Lombardo announced on Friday his plan to fund Opportunity Scholarships by using unallocated federal COVID-19 funds.
The governor's office is seeking about $3.24 million in federal aid that will go toward the educational choice scholarship program to "prevent hundreds of Nevada school children from being kicked off their Opportunity Scholarships," the office said in a statement.
The Governor's Finance Office submitted the proposal to the Legislature's Interim Finance Committee, which has 15 days to take action or it will be deemed approved. The committee's next meeting is Aug. 9, when it could take up the issue.
The Educational Choice Scholarship Program, which was established in 2015 and is also known as the Opportunity Scholarship, provides need-based scholarships for students to apply toward tuition, fees and transportation costs to attend private school, according to the Nevada Department of Education.
During the legislative session, Lombardo fought with Democratic legislative leadership for Opportunity Scholarships, threatening to veto budget-related bills if the Legislature did not prioritize his agenda, including his sweeping education bill that would have given more money for Opportunity Scholarships.
While that bill did pass, the scholarship portion did not make it through.
"I have been fighting for these children since I took office," Lombardo said in the statement. "The Democrats in the Legislature refused to fund these scholarships, and the result is that unless we take action now, these children will be forced out of their schools for the upcoming school year. It's unacceptable to me to let that happen."
Amy Stephenson, the director of the Governor's Finance Office, said in the statement that using the COVID-19 funds in this way "is fully compliant with the final federal rules and is consistent with how these funds were allocated under the prior administration."
Annette Magnus, former executive director of Battle Born Progress, said this allocation is wasting taxpayer money from the federal government on "a program for religious, private schools for kids who can afford it."
She criticized Lombardo for allocating funds to this program while blocking legislation to provide free school lunches for kids.
"I find it to be a slap in the face to public education," Magnus said. "I'm a little shocked by this. I hope the Interim Finance Committee will look into this."
Contact Jessica Hill at [email protected]. Follow @jess_hillyeah on Twitter.