'Shark Tank' star warns of looming crisis for smaller companies and businesses
By Madeline Coggins, Fox News, July 13, 2023
'Outnumbered' co-hosts react to President Biden touting his economic policy and discuss the true cost of 'Bidenomics.'
While President Biden has leaned into 'Bidenomics,' many critics are calling out the consequences of the Biden administration's economic policy. On "Outnumbered" Wednesday, 'Shark Tank' star and O'Leary Ventures chairman Kevin O'Leary highlighted one 'big' 'unintended consequence' of President Biden's massive spending.
'SHARK TANK' STAR ISSUES DIRE WARNING TO US BUSINESSES: CRISIS IS EMERGING
KEVIN O'LEARY: The problem with the policy so far and the multiple bills, including the CHIPS Act and of course, the anti-inflation act, whatever you want to call it, it's just massive spending, but it's the target of where that spending went. Here's the problem. Most of it's going to the S&P 500 companies. They're important. They're big employers in America. However, they only represent 40% of the economy. What we haven't seen is the unintended consequence that now we're seeing is that we're starving small business in America. We throw billions to Intel and nothing to a guy in Champaign-Urbana who's running a shop with 58 employees. His cost of capital because of these rapid rate hikes has gone through the moon. It went from maybe 6 or 7% now to 20%. He can't raise any capital because the regional banks have stopped lending to him as they wait to see what the new liquidity rules are.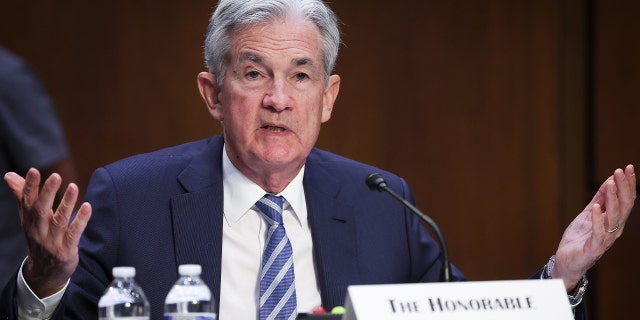 This is why I was on the Hill yesterday. I was banging the drum up and down the halls saying, 'Everybody, let's wake up to what's happening to my small companies.' I got 34-plus companies. They can't raise a dime. There's no Biden-omics for them. They have no capital. And that's a big problem and it's manifesting itself. Those are the people that are looking for cheaper toothpaste and all the issues that are going around inflation. Core inflation is not down. CPI, yes, but core inflation, the real inflation that hurts a small individual that's trying to live off 58,000. They're getting killed. And this will show up in the polls. This will become political. But we've got to save small business right now. We have to do everything in our power to make sure they get access to capital. This is a problem that's only six to eight weeks old. You talk to anybody running a small business with between five and 500 employees, they cannot raise any money. That's bad economic policy. And that's because Biden's focused only on the big guys.
O'Leary pointed to the core inflation numbers rather than the consumer price index (CPI) as an indicator of the continued struggle everyday Americans face.
On Wednesday, the Labor Department said the latest CPI, a broad measure of the price for everyday goods including gasoline, groceries and rents, rose 0.2% in June from the previous month.
Prices climbed 3% on an annual basis, slightly below the 3.1% increase forecast by Refinitiv economists.
Core prices, which exclude the more volatile measurements of food and energy, climbed 0.2%, or 4.8% annually. Both of those figures are lower than Revinitiv economists expected. However, core prices remain well above the Fed's target.
Beyond inflation, O'Leary also pointed to the more recent struggle small business face of acquiring capital.