By Adrian Carrasquillo, Newsweek, March 28, 2023
Republicans gazing towards 2024 have a vast array of states and races they're looking at, hoping to keep the House, all while flipping the Senate and presidency, but perhaps no possibility excites them more than the tantalizing prospect of turning Nevada red.
Fresh off a win in the governor's race and losing the Senate race against Catherine Cortez-Masto by less than 8,000 votes, the Republican Party is eyeing targets up and down the ballot, from three House races in Las Vegas all the way up to the presidency.
"It's a math problem to get to 270," Keith Schipper, the director of regional communications at the Republican National Committee, told Newsweek. "Nevada is a Biden state that looks increasingly like we have a shot at flipping."
Republicans point to Democratic Governor Steve Sisolak's loss—the only incumbent governor to lose in 2022—as further evidence that previous hopes to be competitive in Nevada have turned into something real.
"It's safe to say Nevada is trending in our direction," Schipper said, adding that it offers him personal validation as a Nevadan.
On the Senate side, where the GOP is looking to unseat Senator Jacky Rosen after being unsuccessful against Senator Cortez Masto, the National Republican Senatorial Committee (NRSC) views the Silver State as a "top-tier presidential battleground and pickup opportunity in 2024."
"Nevada is a top pickup opportunity for Republicans because the state is trending red and the only thing Nevadans know about Jacky Rosen is that she's been a reliable rubber-stamp for Joe Biden's harmful agenda," NRSC spokeswoman Maggie Abboud told Newsweek.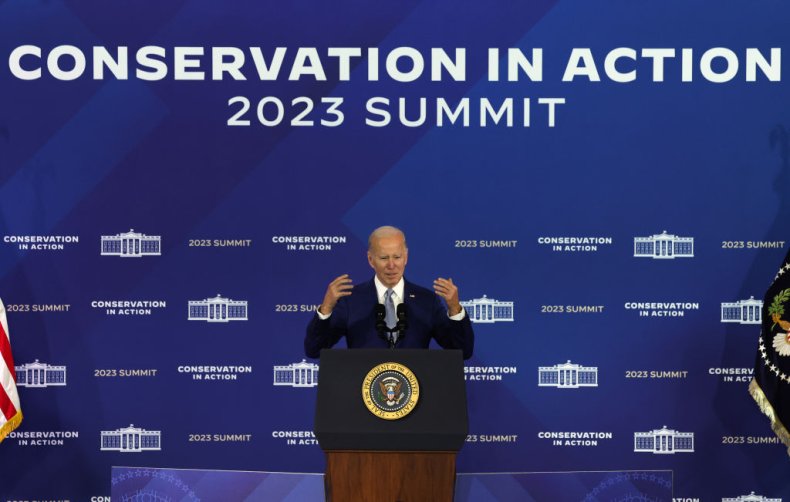 Early in the cycle Republicans want to tie Rosen to Biden, but the senator has countered by touting her bipartisan bona fides.
In three separate releases over the past month, Rosen's office wrote of introducing bipartisan bills to help small businesses secure access to capital and create jobs in rural areas, to address the doctor shortage in Nevada, and provide patients with transparent and safe access to treatments.
Rosen is considered one of the most bipartisan senators, ranking ninth in Georgetown University's bipartisan index, just behind Senators Joe Manchin and John Cornyn in 2021.
A seasoned Nevada Democrat familiar with Rosen's work in the state argued that Rosen is vulnerable because Nevada is not a blue state, but a swing state, having had senators from both parties including Republicans like John Ensign and Dean Heller, whom she defeated.
In fact, the source said her previous win was in a more difficult political climate when there is less turnout.
"She defeated Heller in a midterm," the source said, "and this time she has a presidential year, so that's a plus for her."
In targeting Nevada from the senate to the presidency and with the National Republican Congressional Committee (NRCC) targeting Democratic Representatives Steven Horsford, Dina Titus and Susie Lee in districts comprising the heart of Southern Nevada and Las Vegas, Republicans are firing another warning: Latino voters will be in play.
While Democrats have led with and won the support of Hispanic voters for decades, Republican plans hinge on continuing to erode Democratic support with these voters as they have from 2016 to 2020, as well as last November.
Republicans know they don't need to win the Latino vote, but continuing to narrow Democratic margins with these voters could certainly be the difference in winning Nevada races they are targeting.
They cite evidence from the 2022 midterm cycle.
"Joe Lombardo earned a greater share of the Latino vote, just by a couple points, than former president Trump in 2020, and he won by 17,000 votes," Schipper said, stating that Hispanics "played a huge part in his victory."
Behind a push by chairwoman Ronna McDaniel, the RNC said it plans to continue treating Latino voters as a "persuadable" voting bloc and will "double down" on what it believed worked, like its community centers in Hispanic neighborhoods, while also fine-tuning and making changes where necessary.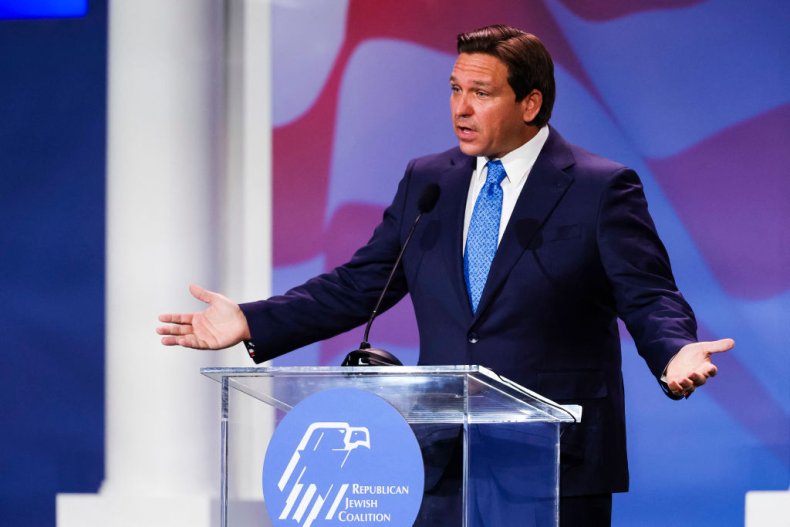 Democrats and advocates in the state argue that Republicans won't get the return on investment they believe they will, especially at a time when Democratic socialist leadership in charge of the Nevada Democratic Party was swept out of power and the so-called Reid Machine of state operatives and infrastructure created by former Senate Majority Leader Harry Reid is back in charge.
Ted Pappageorge, the treasurer of the powerful Culinary Union, which has a history of organizing to help Democrats win elections in Nevada, told Newsweekthat Nevadans "can see through GOP propaganda."
"The GOP has no credibility," he said. "Nevadans don't believe that the the GOP will take on Wall Street corporate landlords who are pushing workers our of their homes, or rein in corporations who are price gouging at the pump and at the grocery store."
Nonetheless, Republicans plan to pound the issues of the economy and crime, arguing that the state is hardest hit with inflation, and Lombardo was able to beat Sisolak due to crime being a major concern, particularly in southern Nevada.
"The economy is the top issue in Nevada," Schipper said, connecting Nevadans who fear another recession with the state of the economy under Biden and where it could be in 2024 as these races heat up.
"It depends on tourism," he added. "If people don't have the means to travel, states like Nevada get hit harder.