The actor, who built the global restaurant chain Wahlbergers with his brothers Chef Paul and Donnie Walhberg, recently celebrated the opening of their second Las Vegas location on the Strip
By Ashley Hume, Fox Business, March 31, 2023
Mark Wahlberg has an ambitious vision for his new home city of Las Vegas.
The 51-year-old actor, who moved from California to Nevada with his family last fall, previously declared that he wanted to build a "state-of-the-art" studio and turn Vegas into "Hollywood 2.0."
In an interview with FOX Business, Wahlberg doubled-down, saying it was "absolutely" his goal to boost the film and TV industry in Sin City and bring thousands of lucrative employment opportunities to the area.
"We're looking to create 10,000 jobs on the studio alone," "The Departed" star said.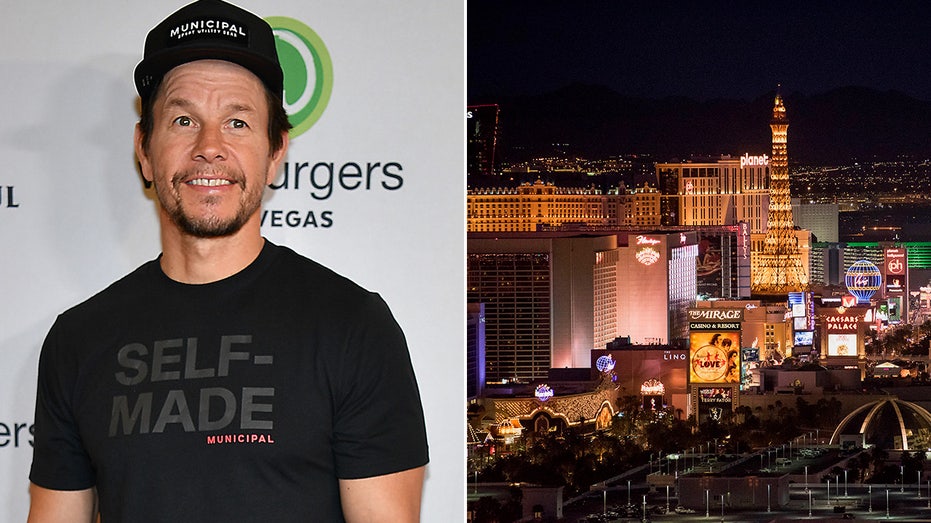 He continued, "The average salary would be $100,000 more than what it is now. We want to train people both in front of and behind the camera, create jobs, most importantly, first and foremost, for locals."
"And then, after that, I think we can attract a lot of people," Wahlberg added. "The housing market is great."
The two-time Academy Award nominee told FOX Business that a group of his employees personally benefited from the reduced cost of living in Las Vegas.
"When I moved here, I brought probably like 15 or 20 people that work with me also moving here," Wahlberg said. "They went from three-bedroom houses that they were really struggling to pay rent for. And now they have a six-bedroom house. And it's, you know, half the cost."
"And, you know, they walk their dogs," he continued. "They're in a gated community. They've got the school right there two blocks down the road.
"It's just a much better lifestyle here and more affordable."
In addition to his acting career, Wahlberg owns eight businesses including his film and television production company Closest to the Hole Productions, which he founded in 2004.
Through Closest to the Hole Productions, he has executive-produced five HBO series, including "Entourage," "Boardwalk Empire," "How to Make It in America," "Ballers" and "McMillions."
The company has also produced or co-produced more than 15 films including "Patriot's Day," "Deepwater Horizon," "Lone Survivor" and its latest release "Father Stu."
Wahlberg has previously said that he is hoping to get tax credits from the state that would help him launch the studio.
He told FOX Business that he was encouraged that recently-elected Republican Governor Joe Lombardo was looking to attract other industries to Vegas, which is known for tourism and gaming.
"There's lots of opportunity for growth here," he said. "And the government, especially our new governor, is really looking for opportunities to create jobs outside of gaming."
In addition to the studio, Wahlberg, who is an investor in the sneaker resale marketplace, StockX, aims to build a shoe factory and a factory for his apparel line, Municipal.
"We want to create lots of jobs here," he said. "We're always looking for new opportunities and new adventures. I hope to create of a lot of opportunity here."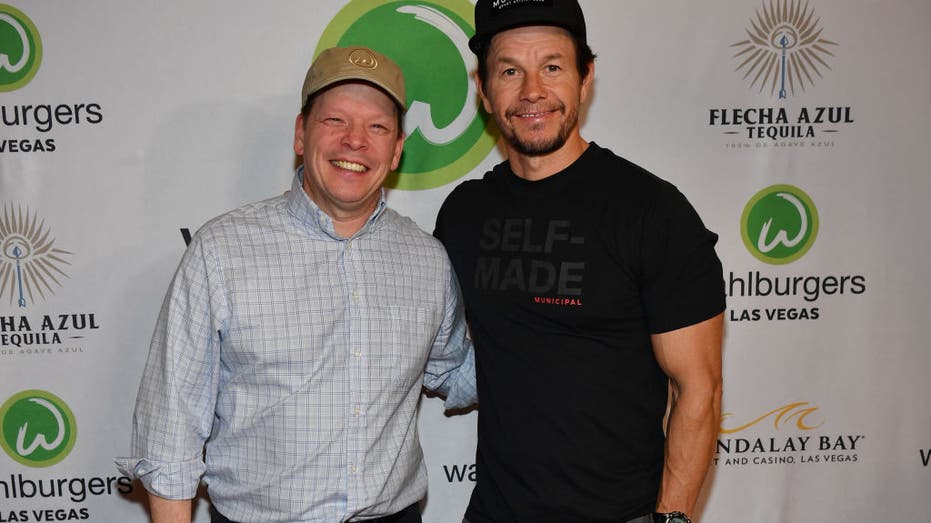 The "Boogie Nights" star is already a local business owner in Vegas. Wahlburgers, the global restaurant chain that he owns with his brothers Chef Paul and Donnie Walberg, opened its first Vegas location at the Grand Bazaar Shops at the Horseshoe, which was formerly Bally's.
Earlier this week, Wahlberg and Paul celebrated the opening of the second Vegas Wahlburgers location at the Shoppes at Mandalay Place inside the Mandalay Bay Hotel.
On Monday night, the brothers hosted a red carpet event for the opening where they were presented with the Key to the Strip. Ahead of the party, Wahlberg told FOX Business opening the restaurant at Mandalay Bay was "really exciting."
"It's actually a location that I happened to find with some of my friends that worked both at MGM and Mandalay Bay," he said. "Our first restaurant in Vegas, the Horseshoe, is our largest revenue earner in all of our 90 something restaurants in the portfolio. So it's a great market for us."
"What we find is that people from all over the country and people from all over the world who have had Wahlburgers and want a taste of home end up gravitating towards those locations. So it's really exciting."
WATCH VIDEO BELOW: MARK WAHLBERG ON THE SUCCESS OF WAHLBURGERS
The first Wahlburgers opened in 2011 in Hingham, Massachusetts, near Paul's waterfront Italian restaurant Alma Nove. Its success led the Walhbergs to launch an A&E reality show that followed the development of the business and the family's personal lives.
"Wahlburgers" ran for 10 seasons from 2014 to 2019 and earned an Emmy nomination for outstanding unstructured reality program. There are now 97 Wahlburgers locations across the United States, Canada, Australia and New Zealand.
In his interview with FOX Business, Wahlberg shared his thoughts on whether he predicted that Wahlburgers would be so successful.
"I did, and I didn't," he admitted. "I obviously had a huge belief in my brother Paul as a chef and his culinary skills, which is why we decided to do the restaurants in the first place."
"I got to really give the credit to Paul," Wahlberg continued. "It was his brainchild. Obviously I have been the driver behind the business. But, he's created the quality that people come to know and expect."
For his part, Paul told FOX Business: "We have a team that works, but Mark and Donnie are always involved, coming up with ideas and comments and always part of the picture of what we're trying to do. Their guidance is unbelievable."
Paul said that when they opened the first Wahlburgers, he could have never imagined what it has become today.
"Everyone says they are going to do this, and they are going to do that," he said. "I'm just more concerned with the next burger going out because that's always the focus. Because if you lose sight of that, then that's where the problems start."