US women labor force participation rate for ages 25-54 hits all-time high in May
By Kristen Altus, Fox Business, June 11, 2023
Though about 2 million American women fled the workforce during the pandemic, there are more women on U.S. payrolls than ever before.
Working women and mothers who picked up new positions in the post-COVID era spoke to FOX Business' Gerri Willis on Wednesday, saying the boom is all thanks to newfound flexibility.
"Of my friends and women that I know that have kids in my children's schools, the majority of them either have some kind of hybrid or flexible working arrangement," Manhattan-based consultant Kaity Garcia said in a recent "Varney & Co." interview.
Three years after female workers saw the lowest participation rate in a decade, U.S. Bureau of Labor Statistics (BLS) data released in May reported the labor force participation rate for women ages 25 to 54 reached a historic high of 77.6%.
Total U.S. job growth also unexpectedly surged in May, with employers adding 339,000 jobs to the economy, easily beating the 190,000 jobs forecast by Refinitiv economists. That also marks an increase from April, when payrolls increased by an upwardly revised 294,000.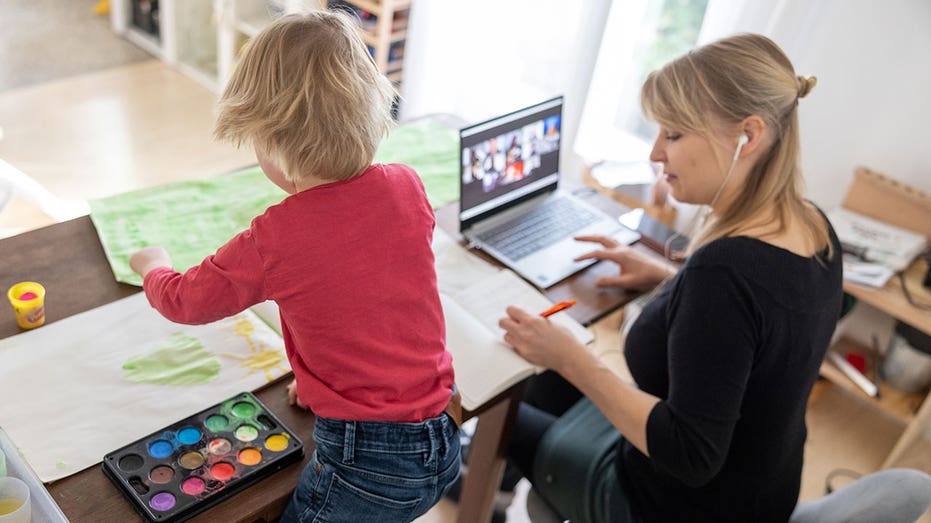 Garcia added that she wasn't able to be a full-time parent while working her pre-pandemic office job.
"It was really apparent right from the start of our job search that I'd have to find something that was fully remote," Garcia said, "because if we couldn't, there would be no way to do it."
"Labor force participation among women between the prime working ages of 25 and 54 has made virtually a full recovery post-pandemic… Now I'm no feminist, but this is a trend worth looking at."- Tomi Lahren, 'Tomi Lahren is Fearless' on OutKick.comnone
Another working mom and consultant, Becca Stucky, also expressed to Willis that a hybrid or flexible schedule removed any childcare challenges.
"I found a nanny, she got COVID. I found another nanny, she didn't show. All of a sudden, all the daycares shut down," Stucky detailed her frustrations with in-office work.
Families continue to pick up hefty childcare bills, with the National Database of Childcare Prices reporting that households spend anywhere from 8 to 19% of their annual median income.

Last month in May, administration and support services, government and healthcare job sectors saw the largest number of new hires, respectively. BLS data from April also indicated that there were 1.8 jobs available for every jobless person, giving women leverage to negotiate more flexible work schedules.
"It's no secret that your prime earning years, at least in the business world, are women's prime childbearing years," Charter Law COO and mom Jackie Sieve also said Wednesday.
OutKick.com's Tomi Lahren recently chimed in on how women are making up for the "laziness epidemic" sweeping the U.S. workforce during a "Fox News Commentary" radio appearance.
"Labor force participation among women between the prime working ages of 25 and 54 has made virtually a full recovery post-pandemic," Lahren said. "Now I'm no feminist, but this is a trend worth looking at."
"Men still represent much of the workforce, but they aren't signing up to do the dirty and dangerous jobs quite like previous generations," the OutKick host continued. "Men are steering away from what used to be 'traditional masculinity' and it could be a problem."